Glass Flat Rooflights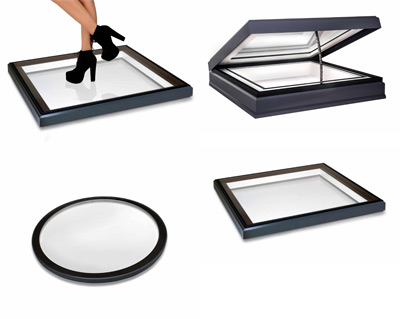 We offer a range of flat glazed rooflights both fixed and opening.
The Mardome glass range is available in sizes from 600 x 600mm up to 1200x 1200 mm. They are guaranteed for 20 years.
The Ecogard glass range is available in sizes from 1000 x 1000mm to 1000 x 2000mm
If you know what you want:

Buy Online below.
Glass Flat Rooflights - Omega Build supply a range of roofing components such as Glass Flat Rooflights, diy conservatory roof kits, polycarbonate roofing sheets, polycarbonate canopy kits and much more. You are currently browsing the Glass Flat Rooflights category of our polycarbonate sheets and canopies shop.