Glazed Roof Components • Self-Supporting Glazing Bars for 24mm, 25mm and 35mm glazing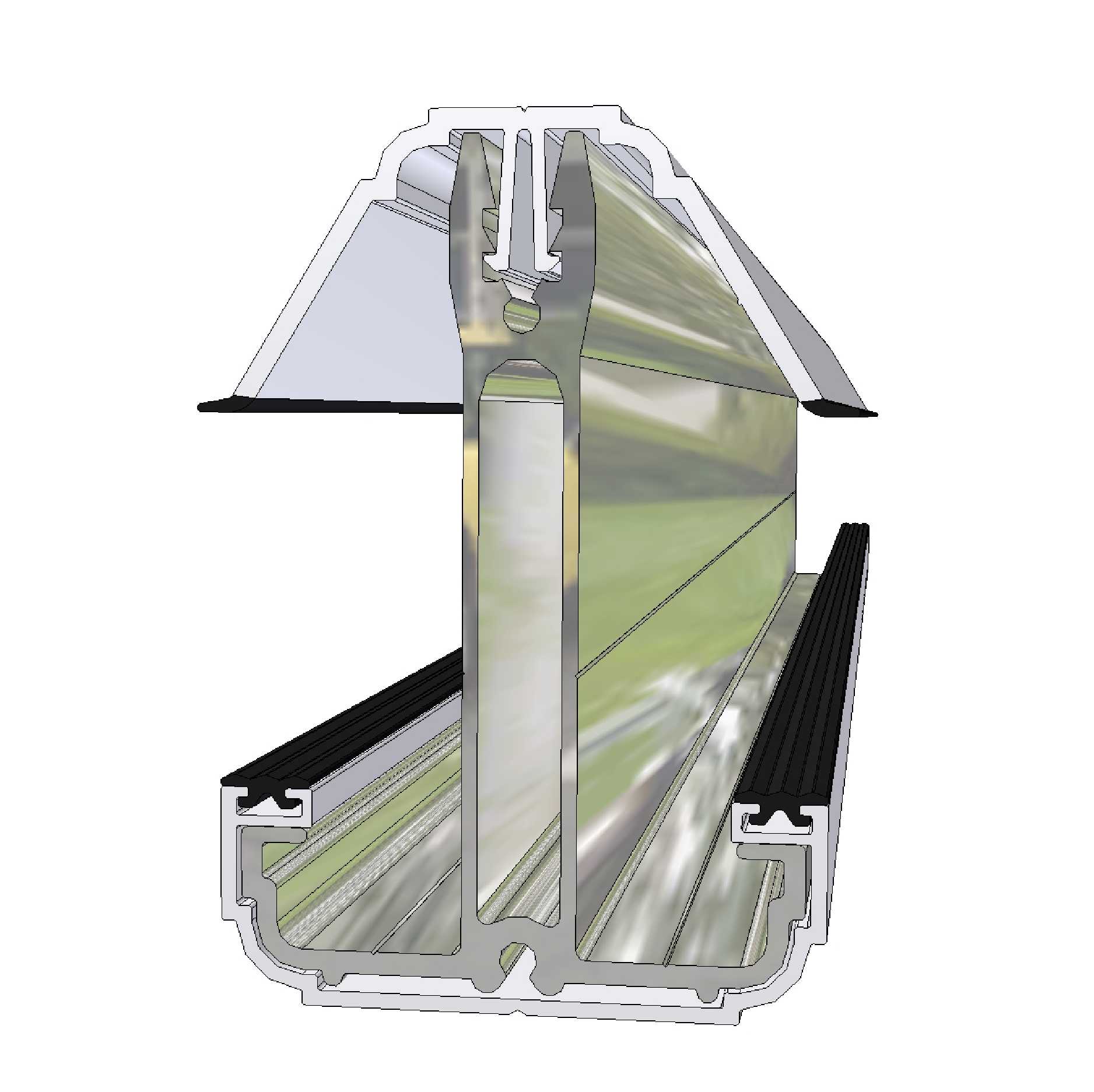 The OM370 range of glazing bars is designed to work with 24mm glass Double-Glazed Units, 25mm and 35mm polycarbonate.
The glazing bars can be supplied with white uPVC top caps or brown aluminium top caps.
The aim is to enable a wide variety of roof glazing options to be accommodated within a Lean-To type conservatory roof.
An installation guide is supplied with the OM370 components.
OM370 Components are guaranteed for 10 years.
If you know what you want:

Buy Online below

.
PRODUCTS IN THIS SECTION

Our Price : £ 37.10 Ex. VAT
Price With Vat : £ 44.52 Inc. VAT


Our Price : £ 32.26 Ex. VAT
Price With Vat : £ 38.71 Inc. VAT


Our Price : £ 39.39 Ex. VAT
Price With Vat : £ 47.27 Inc. VAT


Our Price : £ 44.52 Ex. VAT
Price With Vat : £ 53.42 Inc. VAT


Our Price : £ 95.00 Ex. VAT
Price With Vat : £ 114.00 Inc. VAT


Our Price : £ 79.51 Ex. VAT
Price With Vat : £ 95.41 Inc. VAT


Our Price : £ 41.31 Ex. VAT
Price With Vat : £ 49.57 Inc. VAT


Our Price : £ 41.31 Ex. VAT
Price With Vat : £ 49.57 Inc. VAT


Our Price : £ 49.57 Ex. VAT
Price With Vat : £ 59.48 Inc. VAT


Our Price : £ 49.57 Ex. VAT
Price With Vat : £ 59.48 Inc. VAT


Our Price : £ 105.75 Ex. VAT
Price With Vat : £ 126.90 Inc. VAT


Our Price : £ 105.75 Ex. VAT
Price With Vat : £ 126.90 Inc. VAT


Our Price : £ 1.50 Ex. VAT
Price With Vat : £ 1.80 Inc. VAT


Our Price : £ 4.04 Ex. VAT
Price With Vat : £ 4.85 Inc. VAT


Our Price : £ 2.57 Ex. VAT
Price With Vat : £ 3.08 Inc. VAT

Glazed Roof Components • Self-Supporting Glazing Bars for 24mm, 25mm and 35mm glazing


As well as Glazed Roof Components • Self-Supporting Glazing Bars for 24mm, 25mm and 35mm glazing Omega Build supply a range of roofing components such as roof lanterns, roof domes, diy conservatory roof kits, polycarbonate roofing sheets, polycarbonate canopy kits, door canopy kits and much more.

1 2 >>