10mm BORG, Bronze Haze Recycled Polycarbonate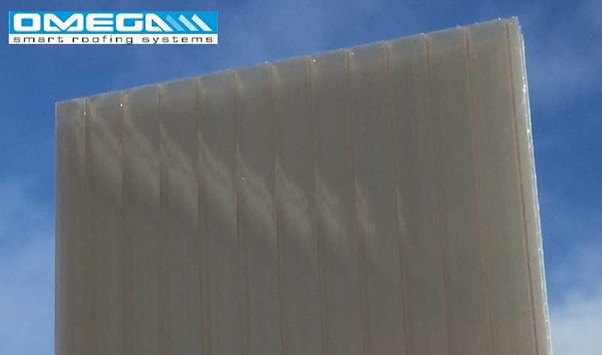 What is BORG Polycarbonate?

BORG Polycarbonate is a multi-wall transparent polycarbonate sheet with co-extruded UV protection. It offers very high levels of impact resistant, an outstanding strength to weight ratio and a range of light transmissions. It is manufactured in a variety of thickness, structures and tints.

This "PC multi" will be used as a rooflighting and a roof-glazing material in a wide variety of buildings and structures from simple lean to canopies to large and complex rooflight and atrium installations. It may also be used as a vertical glazing material.

How is it made?

10mm BORG polycarbonate is manufactured from recycled Bronze/Opal regrind polycarbonate material. It is a 4 wall material which gives it extra strength and rigidity.
Colours: Light Transmission:
DIN 5036 BORG 16%
Sheet Weight: 1.7 kg/m2
U-value: 2.5 W/m2 oK
Flute Width: 10mm
Structure: 4 wall box section
Service Temperature
PC multi can be installed in a diversity of applications, with varying temperatures.
The material's mechanical performance is known to remain stable in prolonged service in temperatures ranging from –20 to +100 oC.
Installation
Applications of PC multi must make adequate allowance for thermal movement, nominally 3.5 mm per metre. 10mm structured sheet can be cold curved to a minimum of 1.75m.