Secondary Glazing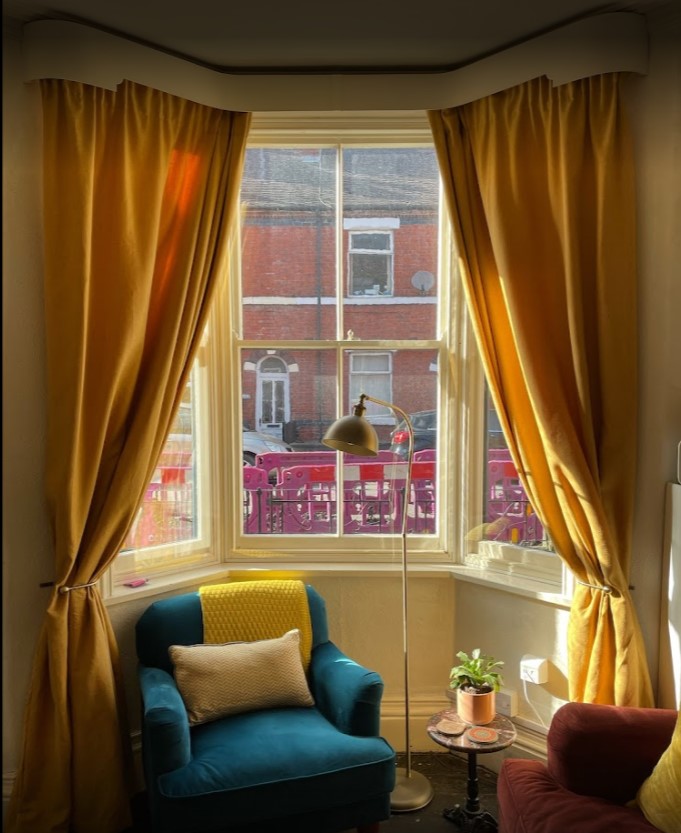 Omega Build is an established, secondary glazing supplier. Our Secondary Glazing solutions are a cost-effective way of dramatically improving the heat or sound insulation of your windows. Secondary glazing is also ideal for older/listed buildings and for improving sound insulation, for existing double-glazed windows. We are one of the few companies to offera full range of secondary glazing . We offer from low cost fixed panels with polycarbonate glazing to bespoke opening wood and aluminium units glazed with a range of glass types. This means we should have a solution to suit most needs and budgets. If you dont see what you require on our website please call or email us .
Made-to-Measure Opening Aluminium and hardwood frames with glass.
Fixed and removeable panels with fixings
White alumium Sliding kits to suit most budgets
All Secondary Glazing products are guaranteed for 10 years.
Comprehensive, Step-by-Step installation guides are supplied for those products that require them.
Omega Build Secondary Glazing Solutions:
An Overview: What is Secondary Glazing?
Secondary glazing involves the installation of supplementary glazing, (known as secondary glazing) on the inner side of an original window frame, that has been single or double glazed. So what are the advantages of our affordable secondary glazing systems?
For a start, it is relatively easier and more affordable/cost-effective to install than replacing your existing windows, and you can do it on your own at a low-cost budget. Diy secondary glazing is very popular for owners of listed buildings and houses in conservation areas, where restrictions and local planning laws may prohibit the alteration of the appearance of the original windows.We also provide a range of secondary glazing fixings.
We at Omega Build are leading UK secondary glazing suppliers, so please get in touch or view our secondary glazing solutions online today, and we can give you a guide price, or more accurate quote based on the details you have to hand. We supply to home and trade users.

Made to Measure Secondary Glazing Products to SAVE YOU £££
We also offer a range of made-to-measure secondary glazing for existing windows, with a solution to fit all available requirements.
Our Information and Datasheets
We have an ever-expanding library of data articles and information sheets, to help you learn about our products and how to install them. These include:
What Are The Advantages of Secondary Glazing?
1. Noise Reduction and Sound Insulation
Many people use secondary glazing as an effective acoustic solution to reduce noise. If you are living on a busy road or under a flight path this can be a huge issue. Even background noise such as general traffic, nearby pubs, and restaurants, emergency vehicles, etc. can be enough to create a disturbance. Installing a unit to your windows can be really beneficial for sound insulation and effective in the reduction of any noise pollution.
In order to get the maximum benefit of up to 44 dB reduction in noise levels, we recommend the following:
1. Use a different thickness of glass in your secondary glazing to your primary glazing.
2. Use a specialist acoustic glass such as 6.4mm stadip silence glass
3. Fit it 150-200mm away from your primary glazing
Some companies suggest that double glazing alone can help with acoustic insulation but it is not effective. This is because the panels of glass are only 15-20mm apart. Find out more about the technical aspects of noise level reduction.
Secondary Glazing Client Case Studies
CASE STUDY 1
CASE STUDY 2
CASE STUDY 3
Updated March 2023.
Secondary Glazing - Omega Build supply a range of roofing components such as Secondary Glazing, diy conservatory roof kits, polycarbonate roofing sheets, polycarbonate canopy kits and much more. You are currently browsing the Secondary Glazing category of our polycarbonate sheets and canopies shop.