35mm Plastic Sheet | 35mm Solid Polycarbonate Sheet
35mm Plastic Sheet from Omega Build. Buy 35mm solid polycarbonate sheet, known as "35mm plastic sheet" or "35mm clear acrylic sheet" on our website.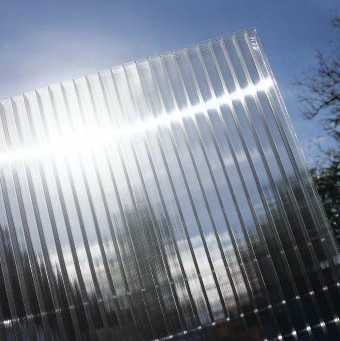 We are experts in the field of all things polycarbonate and offer a wide range of products and solutions for virtually any roofing requirement, from larger canopy projects to small diy roofing jobs around the home.
We can supply our 35mm plastic sheet in standard rectangle sizes, or we can cut our plastic sheet to fit your specific requirements, all at very competitive prices.
Our 35mm Acrylic sheets are built to stabilise UV for good weatherability and prolonged sunlight exposure. Whilst also being impact resistant and loghtweight they are very durable and make an ideal choice for a wide range of buildings and applications.
Other Polycarbonate Infiormation Pages


Buy Polycarbaonte Sheets

If you are looking for another thickness of poly, we have the following options: 4mm polycarbonate sheets, 10mm polycarbonate sheets, 16mm polycarbonate sheets and 25mm polycarbonate sheets.
Contact us about our 35mm Plastic Sheet