How to measure the opening and upstand for a upvc roof lantern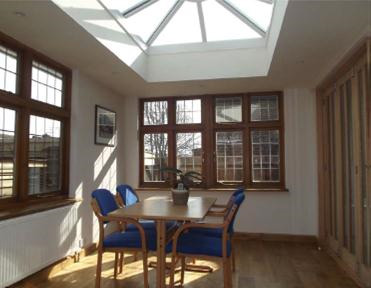 The Omega upvc lantern works with internal opening measurements.
Therefore we need to know the finished internal measurements of the opening in your roof.
This will be the size of the opening + the thickness of the plaster boards you use to line the opening. We advise to measure at various points and checking the diagonals to ensure it is square.
The inside of you builders upstand should line up with this finished opening size.
It should be at least 70mm deep to allow for the ring beam. The ring beam comes with a white upvc internal trim (see above). It does not have a trim externally. Therefore you should bring your roofing material up the side of the builders upstand and the side of the ring beam to ensure a good finish. You can see our range of upvc roof lanterns here.
The height of the upstand should be at least 150mm tall to prevent water ingress.
We work in mm but if you are more used to imperial measurements you can use our measurement convertor.