Omega Secondary Glazing Case Study
Insulate an old wooden window
Problem : Insulating an old wooden single glazed window in an utility room.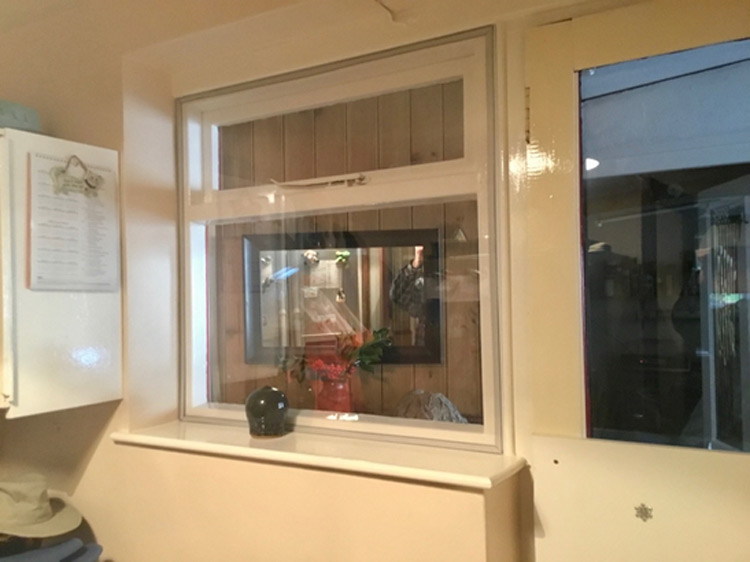 The Lees window was cold and draughty. It was between their utility room and an unheated sun room . There were cold draughts coming from this window that they wanted to eliminate. They didn't want to replace the complete window and instead needed a fairly low cost solution that was easy to fit themselves.

They fitted 4mm plate polycarbonate sheets (cut to size by Omega) with white backed magnetic tape fittings. The polycarbonate was supplied already cut to size by Omega based on measurements the Lees had given .Omega were happy to advise on how to measure up. The magnetic and steel tapes are supplied in rolls and they found it easy to cut with heavy duty scissors. Some alcohol wipes had even been included with the kit to make it easy for the customer to prepare the window frames.
Products Used:

Mrs Lees says;" Just to say thank you! The panel arrived the next morning after dispatch and we fitted it over the following couple of days. We are very pleased with how it fits and looks - should have done it years ago!
If you require pricing or further information go to the secondary glazing section of our website. We also have a page on our site outlining the benefits of adding our affordable secondary glazing to your property.
Phone: 01769574426 | Website www.omegabuild.com | info@omegabuild.com