DIY Conservatory Roof Kit with Self-Supporting Glazing Bars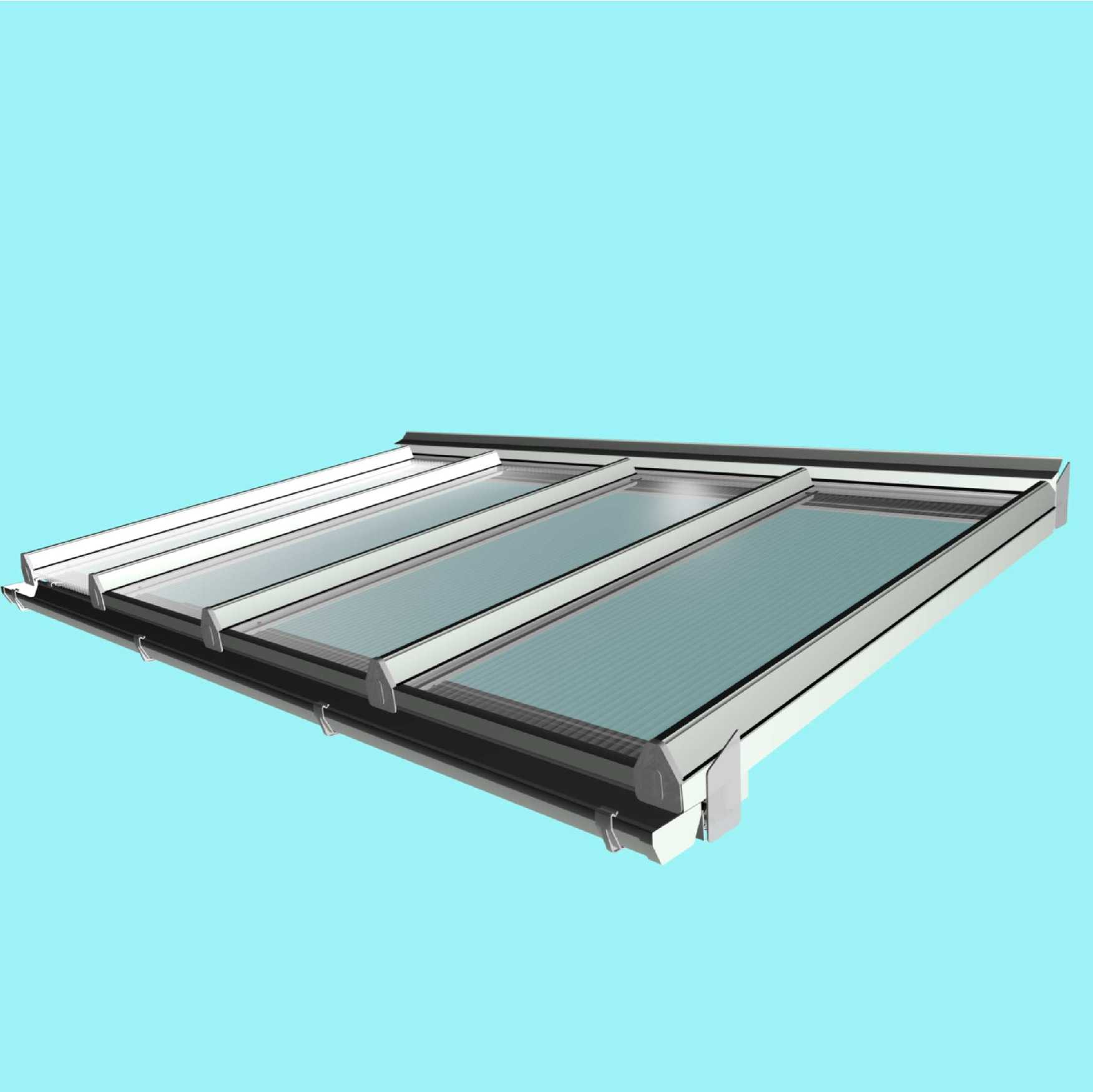 Lean-To DIY Conservatory Roof Kit using Self-Supporting Glazing Bars
These kits come complete with all you will need for simple and easy installation of a lean-to conservatory roof.
These kits are for Self-Supporting roofs (no wooden rafters).
Our polycarbonate roof kits - The Glazing Bars and polycarbonate sheets are supplied at specific lengths to simply be cut to your required size on site.
For the experienced DIYer this kit offers a quick solution and a high quality, attractive product once completed.
Please note the projection quoted is the actual lengths of the glazing bars and panels. The actual horizontal projection achieved will vary depending on the angle the roof is fitted.
Each DIY Conservatory Roof Kit includes:
Polycarbonate glazing panels, Self-Supporting Glazing Bars, Edge Glazing Bar with sidecloaking, Wall Plate, Eaves Beam, Gutter pack, down-pipe, Sheet Closures, Solid and Breather tapes, Fixing Bolts, Installation guide.
DIY Conservatory Roof Kit with Self-Supporting Glazing Bars - Omega Build supply a range of roofing components such as diy conservatory roof kits, polycarbonate roofing sheets, polycarbonate canopy kits and much more. You are currently browsing the DIY Conservatory Roof Kit with Self-Supporting Glazing Bars category of our polycarbonate sheets and canopies shop.