Glazed Roof Components • Glazing Bar Accessories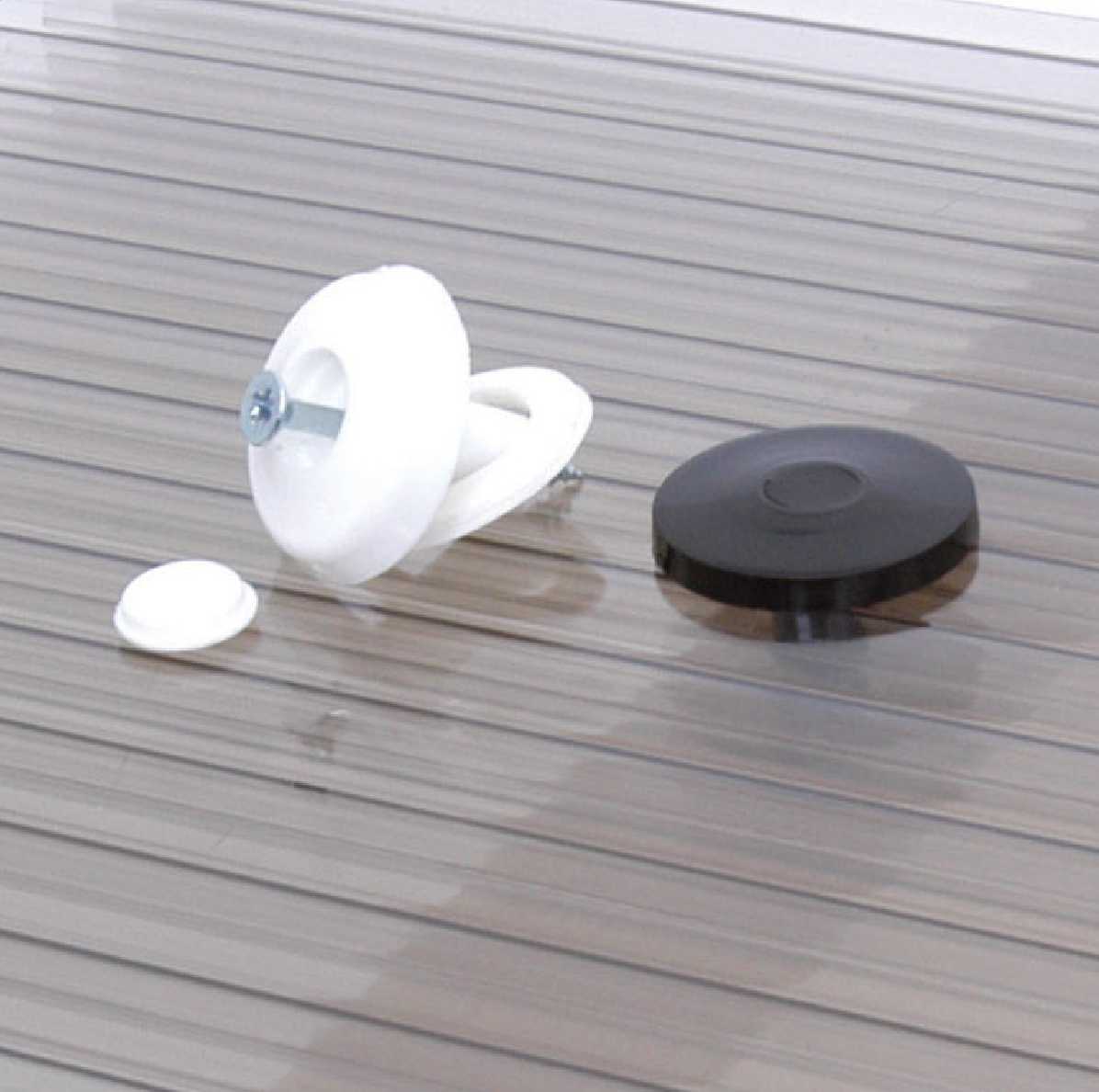 The accessories provide a number of different components that provide a complete solution for your conservatory roof.
The components range from Eaves Fillers (to exclude drafts) in a conservatory roof to Breather tape to professionally finish the ends of your polycarbonate roof panels.
These components will work with various types and ranges of our glazing bars and our range of polycarbonate glazing sheets.
All accessories are simple to install.
Al accessories are guaranteed for 10 years.
If you know what you want: Buy Online below.
PRODUCTS IN THIS SECTION

Our Price : £ 4.73 Ex. VAT
Price With Vat : £ 5.68 Inc. VAT


Our Price : £ 4.73 Ex. VAT
Price With Vat : £ 5.68 Inc. VAT


Our Price : £ 4.73 Ex. VAT
Price With Vat : £ 5.68 Inc. VAT


Our Price : £ 4.35 Ex. VAT
Price With Vat : £ 5.22 Inc. VAT


Our Price : £ 4.35 Ex. VAT
Price With Vat : £ 5.22 Inc. VAT


Our Price : £ 4.84 Ex. VAT
Price With Vat : £ 5.81 Inc. VAT


Our Price : £ 6.22 Ex. VAT
Price With Vat : £ 7.46 Inc. VAT


Our Price : £ 4.00 Ex. VAT
Price With Vat : £ 4.80 Inc. VAT


Our Price : £ 8.86 Ex. VAT
Price With Vat : £ 10.63 Inc. VAT


Our Price : £ 0.70 Ex. VAT
Price With Vat : £ 0.84 Inc. VAT


Our Price : £ 5.25 Ex. VAT
Price With Vat : £ 6.30 Inc. VAT


Our Price : £ 0.30 Ex. VAT
Price With Vat : £ 0.36 Inc. VAT


Our Price : £ 3.73 Ex. VAT
Price With Vat : £ 4.48 Inc. VAT


Our Price : £ 3.80 Ex. VAT
Price With Vat : £ 4.56 Inc. VAT


Our Price : £ 65.00 Ex. VAT
Price With Vat : £ 78.00 Inc. VAT

Glazed Roof Components • Glazing Bar Accessories

As well as

Glazed Roof Components • Glazing Bar Accessories

Omega Build supply a range of roofing components such as roof lanterns, roof domes, diy conservatory roof kits,

affordable secondary glazing systems

, polycarbonate roofing sheets, polycarbonate canopy kits, door canopy kits and much more.

1 2 >>