Glazed Roof Components • Grey Aluminium Rafter Supported Bars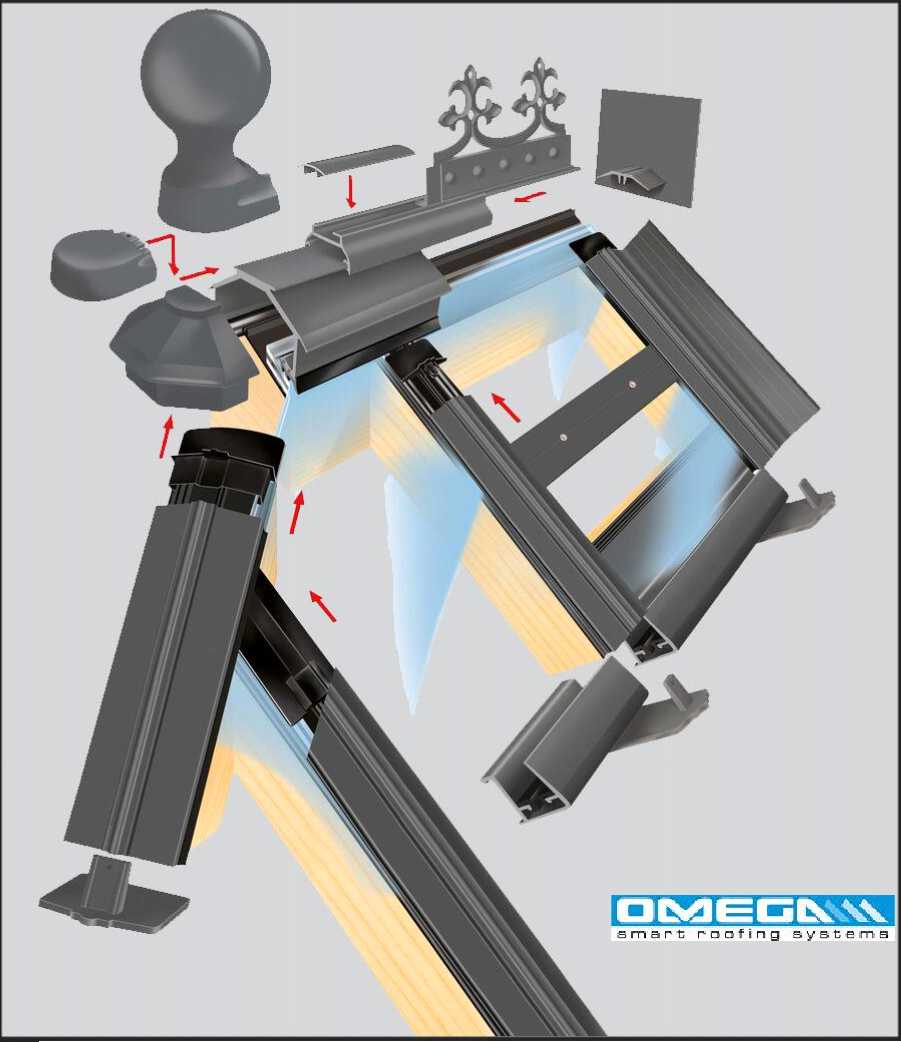 Grey Aluminium Rafterr Glazing Bars and associated components are designed specifically with the (wooden) rafter conservatory roof frame in mind.
These high quality components provide a high integrity solution for the wooden conservatory roof.
Colour: RAL9023, Pearl Dark Grey.
Conservatory roof designs including Victorian, Edwardian and Lean-To roofs can all be achieved with this range of aluminium components.
We can supply glazing bars, hip bars, ridges with and without crestings in this range
The Grey Aluminium Rafter Glazing Bars and associated components are simple to install.
Grey Aluminium rafter Glazing Bars are guaranteed for 10 years.
Please contact the office to check availability as we do not show the full range on the website
If you know what you want:

Buy Online below.
PRODUCTS IN THIS SECTION

Our Price : £ 38.14 Ex. VAT
Price With Vat : £ 45.77 Inc. VAT


Our Price : £ 76.25 Ex. VAT
Price With Vat : £ 91.50 Inc. VAT


Our Price : £ 1.66 Ex. VAT
Price With Vat : £ 1.99 Inc. VAT


Our Price : £ 17.08 Ex. VAT
Price With Vat : £ 20.50 Inc. VAT


Our Price : £ 48.65 Ex. VAT
Price With Vat : £ 58.38 Inc. VAT


Our Price : £ 53.51 Ex. VAT
Price With Vat : £ 64.21 Inc. VAT


Our Price : £ 115.30 Ex. VAT
Price With Vat : £ 138.36 Inc. VAT


Our Price : £ 115.30 Ex. VAT
Price With Vat : £ 138.36 Inc. VAT


Our Price : £ 67.08 Ex. VAT
Price With Vat : £ 80.50 Inc. VAT


Our Price : £ 18.90 Ex. VAT
Price With Vat : £ 22.68 Inc. VAT


Our Price : £ 114.14 Ex. VAT
Price With Vat : £ 136.97 Inc. VAT


Our Price : £ 16.81 Ex. VAT
Price With Vat : £ 20.17 Inc. VAT


Our Price : £ 64.72 Ex. VAT
Price With Vat : £ 77.66 Inc. VAT


Our Price : £ 40.46 Ex. VAT
Price With Vat : £ 48.55 Inc. VAT


Our Price : £ 69.98 Ex. VAT
Price With Vat : £ 83.98 Inc. VAT

Glazed Roof Components • Grey Aluminium Rafter Supported Bars

As well as

Glazed Roof Components • Grey Aluminium Rafter Supported Bars

Omega Build supply a range of roofing components such as roof lanterns, roof domes, diy conservatory roof kits,

affordable secondary glazing systems

, polycarbonate roofing sheets, polycarbonate canopy kits, door canopy kits and much more.

1 2 >>