Glazed Roof Components • UPVC Self-Supporting Glazing Bars for 16,25 and 35mm polycarbonate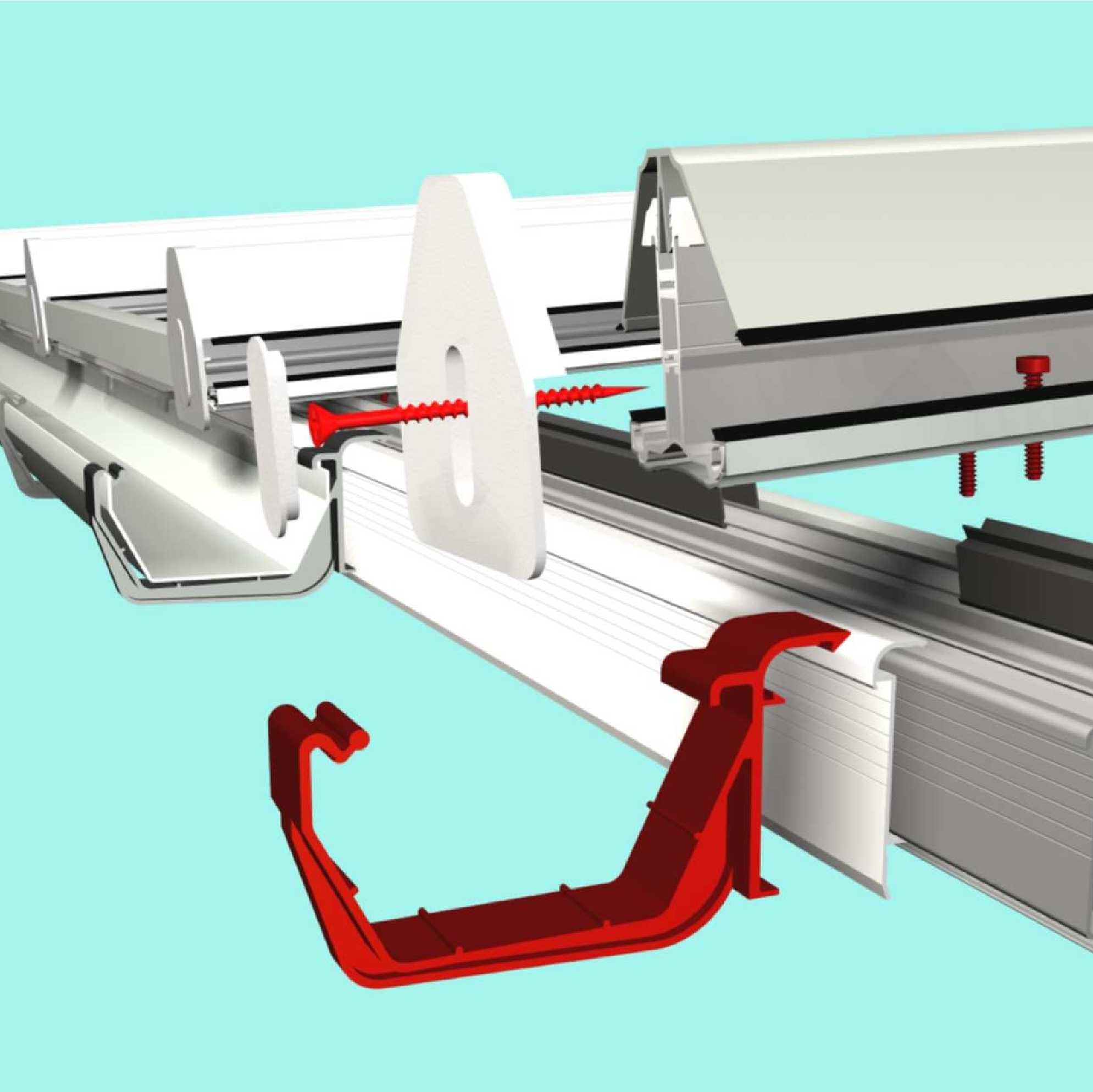 This range of glazing bars, wall-plates and Eaves beams is designed to work with 16mm, 25mm and 35mm polycarbonate and 24mm glass
The aluminium base is supplied with white or brown uPVC top-caps.
This is a flexible system aimed specifically at Lean-To conservatory roofs.
If you require brown bars please just contact us for a quote.
An installation guide is supplied with the conservatory roof components.
All Components are guaranteed for 10 years.
If you know what you want:

Buy Online below.
PRODUCTS IN THIS SECTION

Our Price : £ 31.86 Ex. VAT
Price With Vat : £ 38.23 Inc. VAT


Our Price : £ 39.83 Ex. VAT
Price With Vat : £ 47.80 Inc. VAT


Our Price : £ 63.70 Ex. VAT
Price With Vat : £ 76.44 Inc. VAT


Our Price : £ 74.31 Ex. VAT
Price With Vat : £ 89.17 Inc. VAT


Our Price : £ 84.92 Ex. VAT
Price With Vat : £ 101.90 Inc. VAT


Our Price : £ 132.68 Ex. VAT
Price With Vat : £ 159.22 Inc. VAT


Our Price : £ 3.17 Ex. VAT
Price With Vat : £ 3.80 Inc. VAT


Our Price : £ 42.45 Ex. VAT
Price With Vat : £ 50.94 Inc. VAT


Our Price : £ 53.09 Ex. VAT
Price With Vat : £ 63.71 Inc. VAT


Our Price : £ 63.67 Ex. VAT
Price With Vat : £ 76.40 Inc. VAT


Our Price : £ 74.29 Ex. VAT
Price With Vat : £ 89.15 Inc. VAT


Our Price : £ 84.90 Ex. VAT
Price With Vat : £ 101.88 Inc. VAT


Our Price : £ 132.69 Ex. VAT
Price With Vat : £ 159.23 Inc. VAT


Our Price : £ 111.44 Ex. VAT
Price With Vat : £ 133.73 Inc. VAT


Our Price : £ 148.60 Ex. VAT
Price With Vat : £ 178.32 Inc. VAT

Glazed Roof Components • UPVC Self-Supporting Glazing Bars for 16,25 and 35mm polycarbonate

As well as

Glazed Roof Components • UPVC Self-Supporting Glazing Bars for 16,25 and 35mm polycarbonate

Omega Build supply a range of roofing components such as roof lanterns, roof domes, diy conservatory roof kits,

affordable secondary glazing systems

, polycarbonate roofing sheets, polycarbonate canopy kits, door canopy kits and much more.

1 2 >>