2mm Acrylic Glazing Panels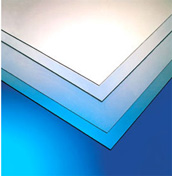 2mm clear acrylic is best used for secondary glazing smaller windows
Low cost, fast installation for reducing heat loss through your window.
8 times stronger than 2mm glass.
UV resistant.
High Light transmission.
Suitable for interior or exterior use (if not being used as secondary glazing).
All measurements are in mm.
If you know what you want:

Buy Online below.
PRODUCTS IN THIS SECTION

Our Price : £ 12.17 Ex. VAT
Price With Vat : £ 14.60 Inc. VAT

2mm Acrylic Glazing Panels


As well as 2mm Acrylic Glazing Panels Omega Build supply a range of roofing components such as roof lanterns, roof domes, diy conservatory roof kits, polycarbonate roofing sheets, polycarbonate canopy kits, door canopy kits and much more.