Glazed Roof Components • OM470 self supporting bars for 25/35mm polycarbonate and 24mm glass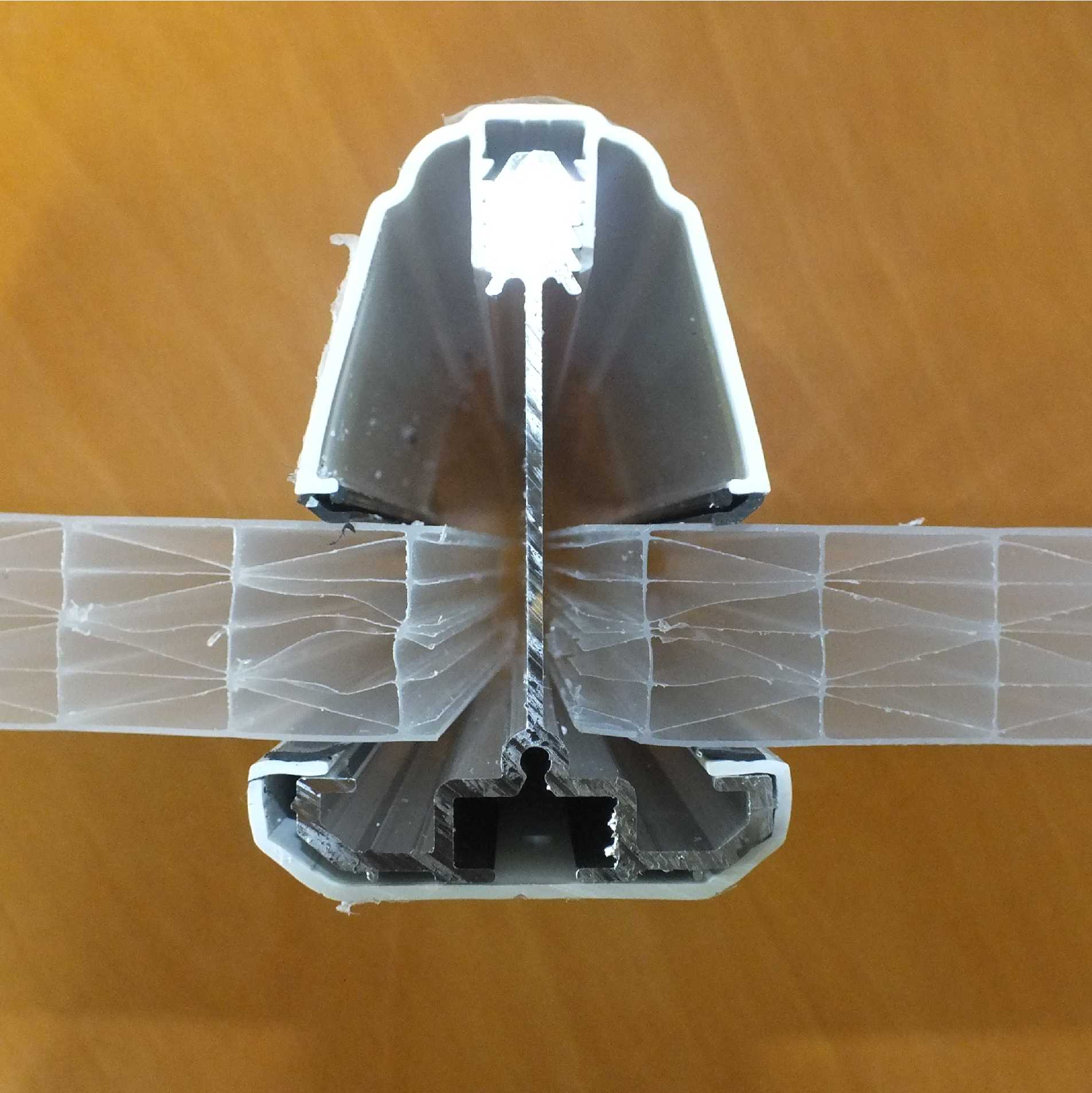 The OM470 self-supporting glazing bar system is a comprehensive, fully integrated, self-supporting conservatory roof system.
The main components comprise Glazing Bars, Edge Glazing Bars, Wall-Plates, Eaves Beams and Ridges.
The system can accommodate a wide range of roof widths and projections, 24mm double-glazed units (DGUs), 25mm and 35mm Polycarbonate.
The components can be supplied in a wide range of colours including white and woodgrain browns.
The OM470 Self-Supporting Glazing Bar System is supplied with an installation guide.
The OM470 Components are guaranteed for 10 years.
If you know what you want:

Buy Online below

.
PRODUCTS IN THIS SECTION

Our Price : £ 3.81 Ex. VAT
Price With Vat : £ 4.57 Inc. VAT


Our Price : £ 92.32 Ex. VAT
Price With Vat : £ 110.78 Inc. VAT


Our Price : £ 1.02 Ex. VAT
Price With Vat : £ 1.22 Inc. VAT


Our Price : £ 113.67 Ex. VAT
Price With Vat : £ 136.40 Inc. VAT


Our Price : £ 66.06 Ex. VAT
Price With Vat : £ 79.27 Inc. VAT


Our Price : £ 2.88 Ex. VAT
Price With Vat : £ 3.46 Inc. VAT


Our Price : £ 3.56 Ex. VAT
Price With Vat : £ 4.27 Inc. VAT


Our Price : £ 4.74 Ex. VAT
Price With Vat : £ 5.69 Inc. VAT


Our Price : £ 2.54 Ex. VAT
Price With Vat : £ 3.05 Inc. VAT


Our Price : £ 32.19 Ex. VAT
Price With Vat : £ 38.63 Inc. VAT


Our Price : £ 23.72 Ex. VAT
Price With Vat : £ 28.46 Inc. VAT


Our Price : £ 5.42 Ex. VAT
Price With Vat : £ 6.50 Inc. VAT


Our Price : £ 28.50 Ex. VAT
Price With Vat : £ 34.20 Inc. VAT

Glazed Roof Components • OM470 self supporting bars for 25/35mm polycarbonate and 24mm glass

As well as

Glazed Roof Components • OM470 self supporting bars for 25/35mm polycarbonate and 24mm glass

Omega Build supply a range of roofing components such as roof lanterns, roof domes, diy conservatory roof kits,

affordable secondary glazing systems

, polycarbonate roofing sheets, polycarbonate canopy kits, door canopy kits and much more.

<< Previous 1 2