Glazed Roof Components • uPVC Rafter Supported Snapfix Glazing Bars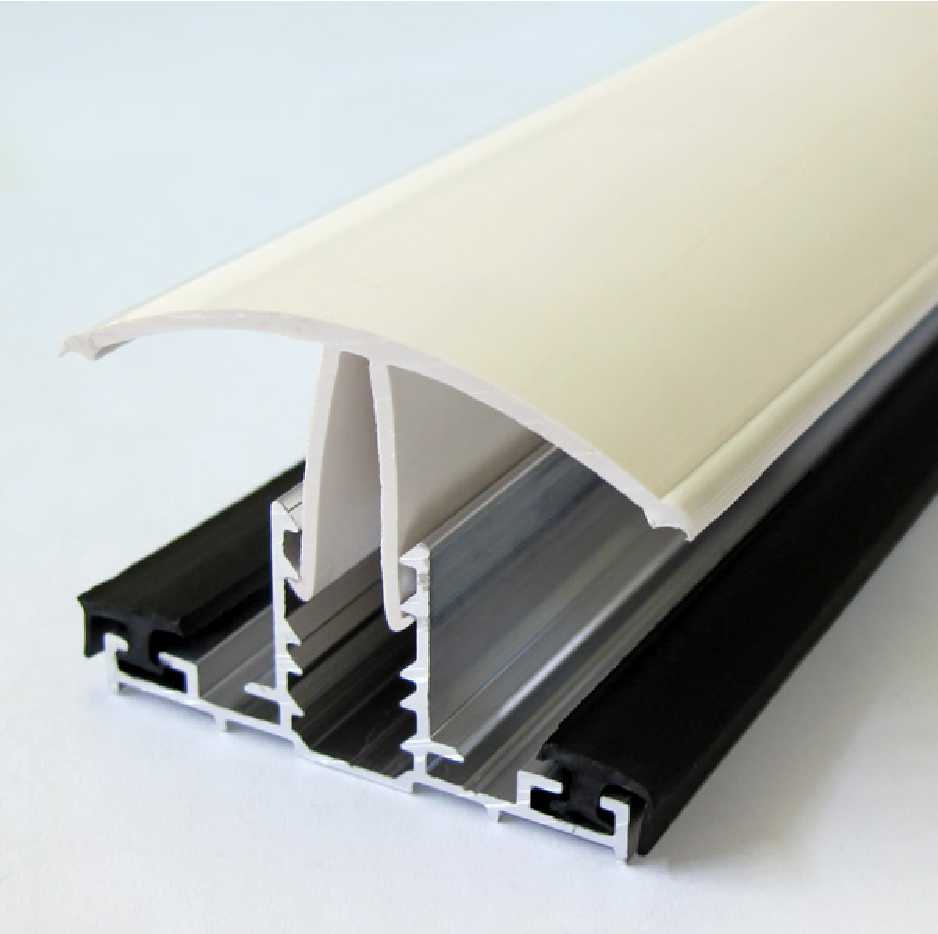 Snapfix rafter glazing bars are a light weight,low cost solution for use with lean-To style, wooden rafter framed conservatory roofs.
They are designed for use with polycarbonate glazing panels from 10mm upto 35mm thick.
Primarily 10mm and 16mm polycarbonate roofing sheets are used with Snapfix Glazing Bars.
Snapfix glazing bars are available in white and brown.
They must be fully supported under their length by a rafter.
Snapfix Glazing Bars are simple to install and are supplied with an Installation guide sheet.
Snapfix Glazing Bars are guaranteed for 10 years.
If you know what you want:

Buy Online below.
PRODUCTS IN THIS SECTION

Our Price : £ 23.10 Ex. VAT
Price With Vat : £ 27.72 Inc. VAT


Our Price : £ 46.75 Ex. VAT
Price With Vat : £ 56.10 Inc. VAT


Our Price : £ 25.30 Ex. VAT
Price With Vat : £ 30.36 Inc. VAT


Our Price : £ 50.55 Ex. VAT
Price With Vat : £ 60.66 Inc. VAT


Our Price : £ 25.30 Ex. VAT
Price With Vat : £ 30.36 Inc. VAT


Our Price : £ 50.55 Ex. VAT
Price With Vat : £ 60.66 Inc. VAT


Our Price : £ 4.35 Ex. VAT
Price With Vat : £ 5.22 Inc. VAT


Our Price : £ 4.35 Ex. VAT
Price With Vat : £ 5.22 Inc. VAT


Our Price : £ 4.84 Ex. VAT
Price With Vat : £ 5.81 Inc. VAT


Our Price : £ 6.22 Ex. VAT
Price With Vat : £ 7.46 Inc. VAT


Our Price : £ 8.86 Ex. VAT
Price With Vat : £ 10.63 Inc. VAT

Glazed Roof Components • uPVC Rafter Supported Snapfix Glazing Bars

As well as

Glazed Roof Components • uPVC Rafter Supported Snapfix Glazing Bars

Omega Build supply a range of roofing components such as roof lanterns, roof domes, diy conservatory roof kits,

affordable secondary glazing systems

, polycarbonate roofing sheets, polycarbonate canopy kits, door canopy kits and much more.

<< Previous 1 2