Secondary Glazing Fittings • Easyfix Edging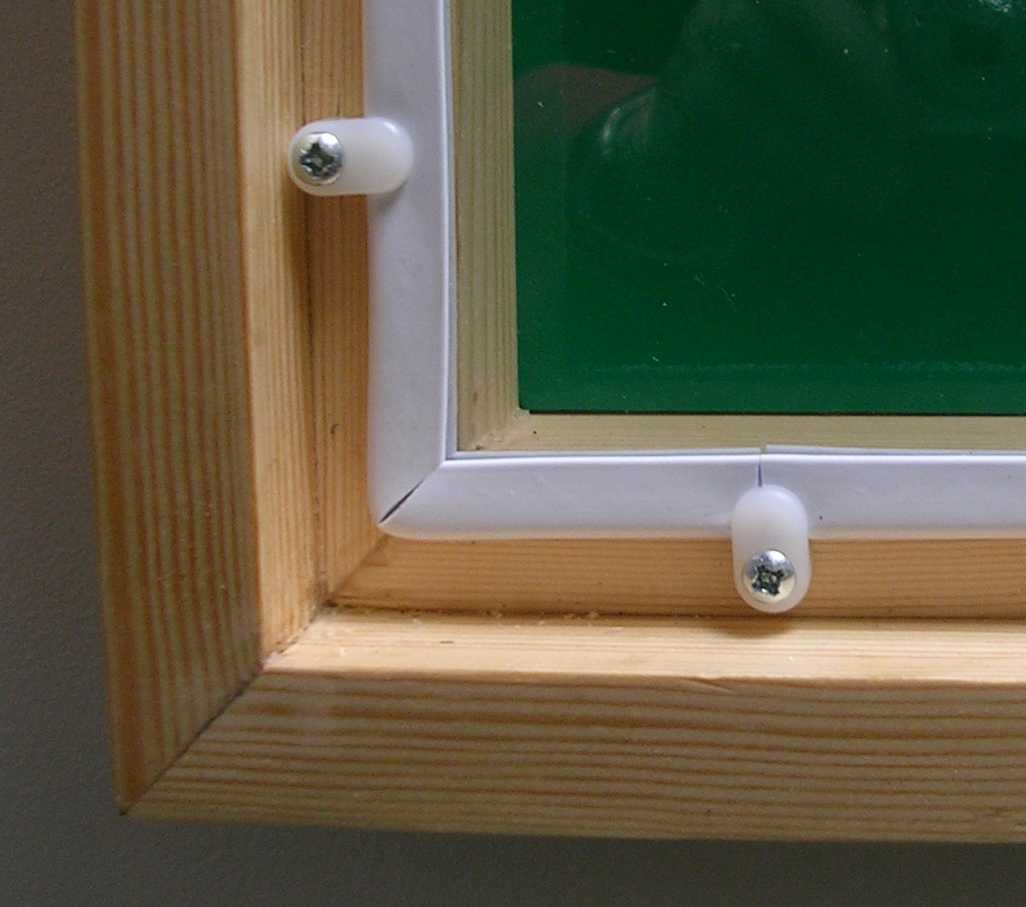 Easyfix Clipglaze is used for securing and fixing glazing panels onto existing windows to improve heat and/or sound insulation.
It can be used both internally and externally.
Easyfix can be used for 2mm, 3mm, 4mm, and 6mm thick glazing.
Easyfix can be used with Plate Polycarbonate, Acrylic, or Glass glazing panels.
Easyfix kits:
5m, 15M, or 30m of flexible edging strip.
Clear, Brown, or White edging.
Clips (and screws) to secure the edged glazing panel in position.
It is important that there is a flat surface all the way round to ensure a good fit.
Please ensure that all window furniture e.g. handles, stays, etc. fit within the recess.
Allow enough space around the outside of the secondary glazing panels for the clips (10mm).
If you know what you want:

Buy Online below

.
PRODUCTS IN THIS SECTION

Our Price : £ 24.20 Ex. VAT
Price With Vat : £ 29.04 Inc. VAT


Our Price : £ 24.20 Ex. VAT
Price With Vat : £ 29.04 Inc. VAT


Our Price : £ 22.20 Ex. VAT
Price With Vat : £ 26.64 Inc. VAT


Our Price : £ 22.20 Ex. VAT
Price With Vat : £ 26.64 Inc. VAT


Our Price : £ 22.20 Ex. VAT
Price With Vat : £ 26.64 Inc. VAT


Our Price : £ 21.00 Ex. VAT
Price With Vat : £ 25.20 Inc. VAT


Our Price : £ 21.00 Ex. VAT
Price With Vat : £ 25.20 Inc. VAT


Our Price : £ 21.00 Ex. VAT
Price With Vat : £ 25.20 Inc. VAT


Our Price : £ 25.20 Ex. VAT
Price With Vat : £ 30.24 Inc. VAT


Our Price : £ 23.20 Ex. VAT
Price With Vat : £ 27.84 Inc. VAT


Our Price : £ 33.29 Ex. VAT
Price With Vat : £ 39.95 Inc. VAT


Our Price : £ 22.20 Ex. VAT
Price With Vat : £ 26.64 Inc. VAT


Our Price : £ 57.22 Ex. VAT
Price With Vat : £ 68.66 Inc. VAT


Our Price : £ 21.00 Ex. VAT
Price With Vat : £ 25.20 Inc. VAT


Our Price : £ 88.43 Ex. VAT
Price With Vat : £ 106.12 Inc. VAT

Secondary Glazing Fittings • Easyfix Edging

As well as

Secondary Glazing Fittings • Easyfix Edging

Omega Build supply a range of roofing components such as roof lanterns, roof domes, diy conservatory roof kits,

affordable secondary glazing systems

, polycarbonate roofing sheets, polycarbonate canopy kits, door canopy kits and much more.

<< Previous 1 2 3 >>