Replacement Secondary Glazing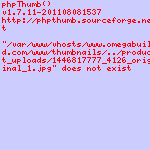 Following on from our article about secondary glazing, more details and information about our replacement secondary glazing from Omega Build can be found on our website or by calling us on 01769 574426..
Double glazing is a more expensive option than secondary glazing and we at Omega Build have a range of replacement secondary glazing to meet all budgets, keeping the cost of replacing your glazing down to an affordable level.
Replacement Glazing is Easy to Fit
Installing our secondary glazing solutions can be done easily without the need for a professional installer, so you can make more savings using your own diy skills.
Secondary glazing and replacement secondary glazing also has the advantage of reducing heat loss, keeping external noise levels to a minimum and increasing the energy efficiency of your property.
Find out More about our Glazing
We supply trade businesses and retail customers and we are happy to provide advice both to our DIY and our commercial customers.
To find out more or to order online please visit our online shop or call us on 01769 574426.