Omega Secondary Glazing Case Study
A Low Cost Solution to Reduce Condensation

Problem
Finding an easy low cost secondary glazing solution to insulate a cold dining room and reduce condensation particularily in the mornings.
Products used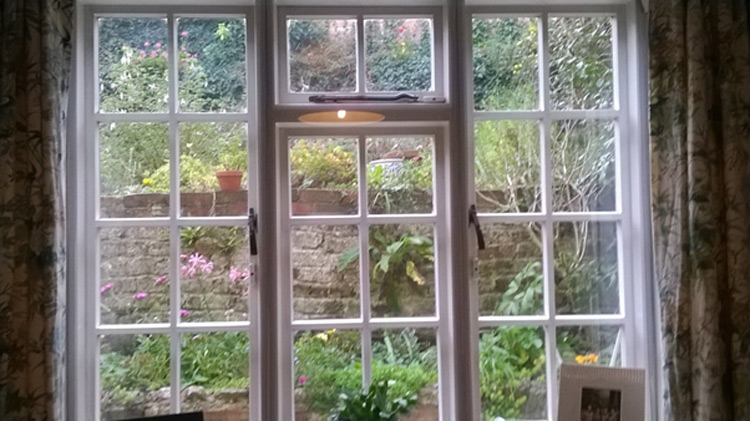 The Knappers dining room was cold and draughty. It is north facing and in the morning the windows suffered from heavy condensation. As they had a number of rooms and windows to insulate they wanted a fairly low cost solution that was easy to fit themselves.
They fitted 4mm plate polycarbonate sheets (cut to size by Omega) with white backed magnetic tape fittings. The polycarbonate was supplied already cut to size by Omega based on measurements the Knappers had given .
Omega were happy to advise on how to measure up. The magnetic and steel tapes are supplied in rolls and they found it easy to cut with heavy duty scissors. Some alcohol wipes had even been included with the kit to make it easy for the customer to prepare the window frames.
The room is much warmer and it has reduced the condensation in the mornings. They can easily remove the panel for cleaning and decorating.

"We were looking at your web page about diy secondary glazing and got in touch. So glad we did..."
If you require pricing, or further information click here for our low cost condensation solutions.
Phone: 01769574426 | Website www.omegabuild.com | info@omegabuild.com
Previous >> How to insulate a single glazed window